November 29, 2018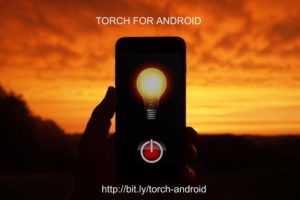 A very easy app to lit the torch using your mobile in the dark.
https://play.google.com/store/apps/details?id=com.zakasoft.torch
Features:
1. Torchlight in Dark
2. Easy to use
3. Nice interface
With this app, you can do :
+ Find Your Keys in the Dark
+ Read a Real Book at Night
+ Light the Way When Camping and Hiking
+ Make Yourself Visible on Roadside at Night
+ Light Your Room During a Power Outage
+ Repair Your Car or Change a Puppets
+ Check on the Little Ones
+ Find the Mosquitoes in the dark.