October 15, 2018
Download Now: https://play.google.com/store/apps/details?id=com.zakasoft.mathgames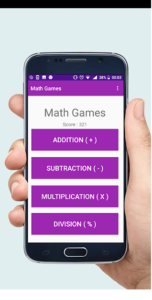 Math Games is a great and exciting game for everyone from kids to adults. It is a very easy game where you can train and challenge yourself and others to test your ability to add, subtract, multiply and divide.
Kids can learn and at the same time have fun while playing with the app. It generates random numbers and automatically shows if the result is correct or wrong.
You can increase your efficiency and concentration by playing it everywhere. It has a very easy to use interface and very simple buttons.